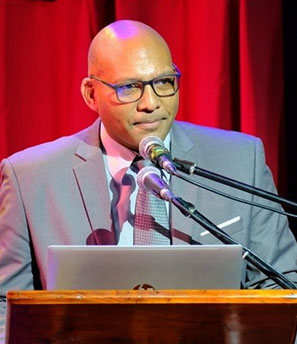 Dear Students,



The Department of Law welcomes you to the Faculty of Law and Management of the University of Mauritius.

Our department aims at providing to our students the best academic and practical training. It is in this spirit that the department offers a variety of undergraduate programmes which are namely LLB (Hons) Full Time & Part Time; BA (Hons) Law with Management Full Time; and BA (Hons) Law and Criminal Justice Full Time.

On top of providing legal education to its students, the Department is highly engaged in extra-university activities in order to enhance the knowledge of our students.

These experiences are possible together with the support of our administrative staff, full-time and part time academics.

In order to allow our students to embark on postgraduate studies, the Department offers two postgraduate programmes namely LLM in Corporate Law and LLM in Human Rights. The newly designed LLM in Taxation Law will soon be advertised.

We are in the process of finalising a postgraduate degree with Paris Nanterre-Ouest University in Competition Law and Public Policies.

The Department offers the Law Practitioners Vocational Course to LLB (Hons) students, who after having completed successfully their curricula, are willing to practise law as either a barrister, or an attorney or a notary.

We wish you a fruitful time at the University of Mauritius.
Dr Didier MICHEL,

Officer-in-Charge LPVC,

Head of Law Department.